Looks Like University Of Illinois - Coleman Hawkins
Robert
Sep 28, 2019
[]
[]
3 Comments
If you think that the name Coleman Hawkins sounds like a 1940's jazz musician, you're correct, because Coleman Hawkins was a 1940's jazz musician. It makes things very difficult when searching for Coleman Hawkins info online. I went looking for some video and landed on Body and Soul. Which was lovely, by the way.
Our Coleman Hawkins is a 6'-10" forward. You probably know that already, because he committed last weekend while I was cell signal-less in the mountains. In fact, I'm not exactly sure when it happened. That's so weird. I can tell you where I was when Ayo verballed, I was at the Mark Smith announcement, I even remember finding out about Benjamin Bosmans-Verdonk, but for this one I think I saw the news on Monday? I went searching for football info on Sunday once I had a signal, but I don't think I saw the Hawkins news anywhere. The last time I can remember that happening was... Shaun Pruitt. I remember reading about it in the NEWSPAPER. I don't know why any of this matters.
OK, so here's my concern. After this season, we lose Andres Feliz and Kipper Nichols, and there's about a 90% chance that Ayo goes pro, so we'll be looking to replace two ball-handlers and a wing. And the 2019 class was a very big big (Kofi), a muscular big (BBV), a project big (Hamlin). There was a fourth guy (get this - a big), but he didn't qualify academically. So now we begin our 2020 class with... a big.
We're aware that the two primary ball-handlers are leaving after this season, right?
OK, yes, we're aware. We're chasing Miller and Robinson and Curbelo, and if we land two of the three, we're just fine. It's just weird to me that we keep adding big after big for our four-out, one-in offense. We need the next five commitments to be "outs", right? Maybe I just don't understand what Underwood wants this roster to look like.
Anyway, let's talk Hawkins. I went back through his Twitter to trace his recruitment, and it looks like it was hot early but fizzled late. His first offer was a big one - Arizona offered in February of 2018 (during his sophomore year of HS basketball). His second offer was from us (in June of 2018). That was followed pretty quickly by offers from USC, Rutgers, and San Diego State. That marked the end of his rising junior summer.
At the end of his junior season (March of this year), he added offers from Washington State, Boise State, Wake Forest, Marquette, and Nevada. Then he started with visits. There was an unofficial visit to Marquette and then he set up officials. Rutgers first, then San Diego State, then Illinois. There was speculation that those were his final three schools, but then, immediately after his visit he retweeted this Jake Weingarten tweet:
No final-three for Coleman Hawkins. Several involved, among them: Nevada, New Mexico, Illinois, Rutgers, SDSU, DePaul, others.

-- Jake (@jakeweingarten) September 17, 2019
That lasted about a week before he posted a video committing to Illinois.
The thing that concerns me: why wasn't Marquette still involved? What happened to Arizona and Wake Forest? If that's the final list, it makes me a little nervous. This is only the second fall signee for Underwood (that's insane, right?), so I was looking forward to applying my well-honed fall recruiting metrics to Hawkins, but when I do, let's just say that Rutgers-SDSU-Nevada-New Mexico-DePaul does not make me feel good.
When I watch his film, I think I get it. At least, I think I "get" what Brad Underwood sees. Since he arrived in Champaign, Underwood has talked about how he wants post passers. I think he ranks passing above rebounding in terms of what he's looking for in a big man.
So I think Underwood was out recruiting in the summer of 2018 and saw passes like this (Hawkins is number 33):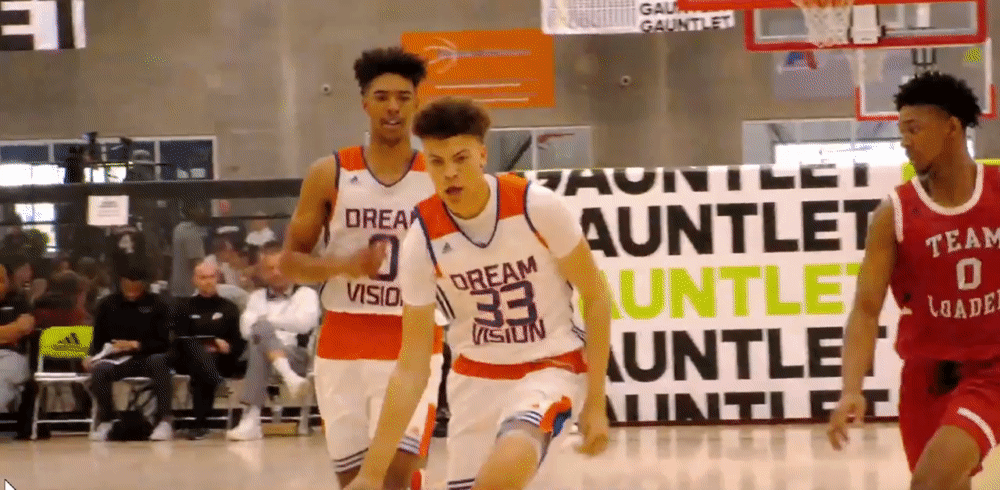 And then he saw a touch pass like this...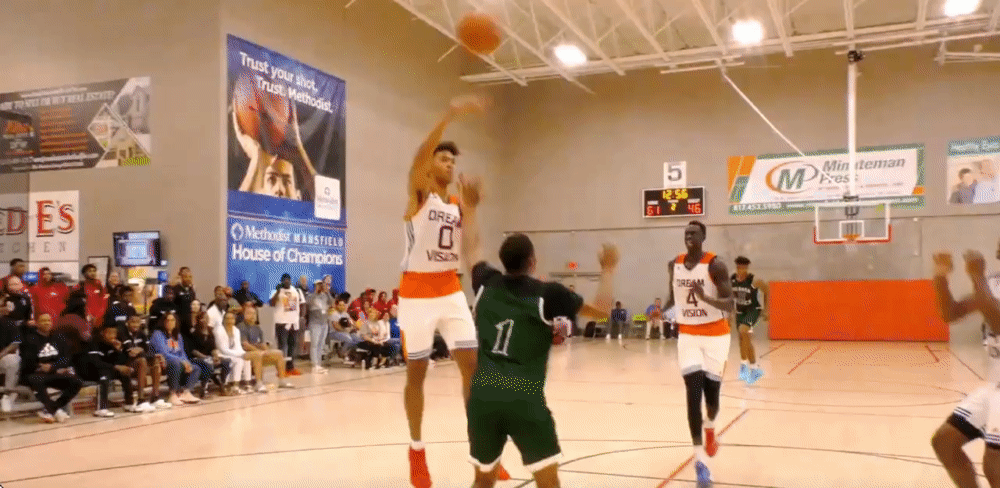 ...and he offered him on the spot. (I'm not suggesting it was those exact passes in this video - I don't see Underwood in the crowd there - but it's those kind of plays that led him to offer). That's what he's looking for in a big, I think. He went to view Valdir Manuel at an open gym, saw Giorgi make some passes like that, and offered on the spot. Same as Weber with Chester Frazier - was recruiting someone else, saw a kid doing the things he wants, offers on the spot.
In other videos, he looks a little... clunky? Not really sure how to put it. Looks a little awkward in his movements, like when we play some team like Nicholls State in Champaign in November and their bigs all appear to be a little clunky? Something like that? That's what I think of when I see this: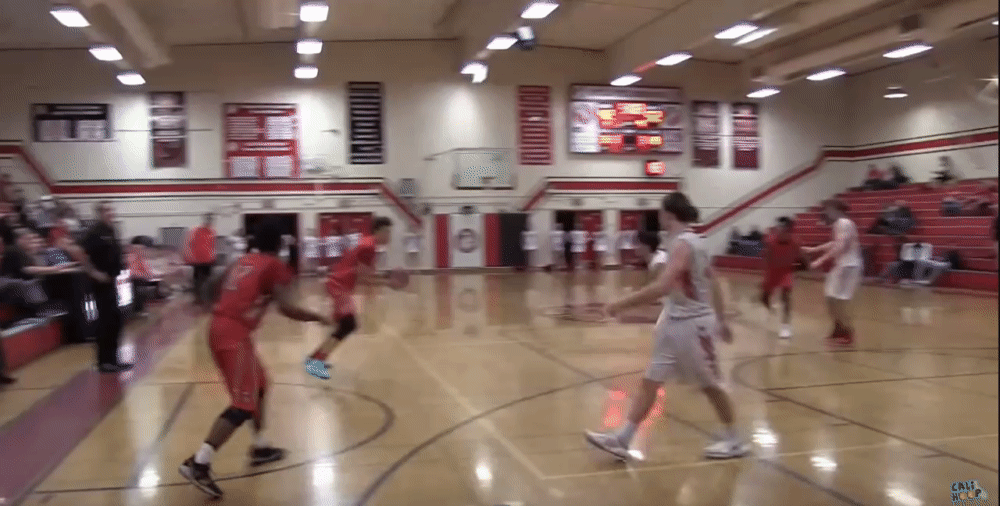 I get that the video is there to show he's 6'-10" and can dribble, but I don't know... I just feel a little awkward watching that. Of course, I said the exact same thing about Giorgi dribbling around chairs and gave him 1.5 Cruises, so you probably shouldn't listen to me.
For Hawkins, while I don't understand the need four our fifth consecutive "big" recruit, I do think he shows enough passing on his film (smart pass after smart pass) that he fits in this offense. Is he the springboard shot blocker we desperately need? I don't think so. But he's 6'-10" and has a lot of basketball smarts, and that's something that fits our weird offense. I just wish his final list was a little more Arizona-USC-Wake, not SDSU-DePaul-Rutgers.
Toss it all together and that's a limited number of Cruises. Going right in the middle here.
Coleman Hawkins - Two and one-half Tom Cruises.